Tourism around Montseny
Montseny
It's part of the world heritage. El Montseny is a biosphere reserve, a mosaic of Mediterranean and European Central landscapes, it's located near metropolitan areas.
Its biodiversity is wonderful, and the natural footprint that men did along the time gives it an universal value that has inspired many artists, scientists and intellectuals.
Once you visit el Montseny, something changes inside of you.

In its surroundings you can do different kind of activities such as walks and visiting places like:
- The top of " Les Agudes"
- El Turó de l'Home
- Pla de la Calma
- El PantĂ  de Santa Fe
These activities are perfect to play with the snow in the winter or have a break of the hot on summer enjoying its forest's shadows.
BACK

Montnegre
Forests near the sea. The park is known for its splendid pine forests of pine in the coastal slope, which is transformed into oak and cork into the mountain.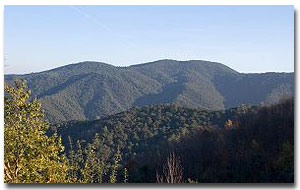 Neolithic dolmens and the remains of Iberian and medieval churches are inserted into a diverse landscape of crops, forests and farms - the product of the agro-forestry uses from the last centuries.
Don't miss the opportunity to visit the gentle stone Dolmen.
BACK

RACC Park
The environmental RACC Park is located approximately 1 km from "Gualba de dalt", in the protected area of "El Montseny".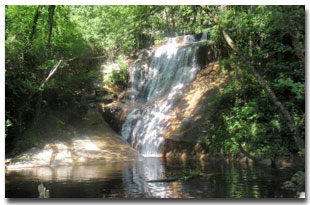 Most of the surface of the area is full of woods and hiking trails. A really nice place to visit is the small waterfalls you'll find there.
BACK