The Course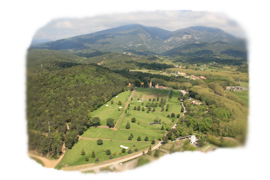 Pitch and Putt Montseny is one of the most beautiful Pitch & Putt courses in Spain, due to Montseny's proximity to the natural reserve. It surrounds the facilities with forests and nature, which brings a special ambiance.
Practice course (distance range):
- 36 practice tees
- Covered area about 200m long.

Putting Green (small course) to practice your best strokes:
- Approach
- Bunquers
- Proximity and presition hits
- Available to practice your best strokes.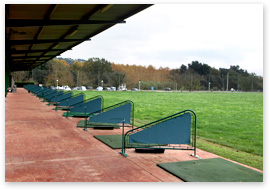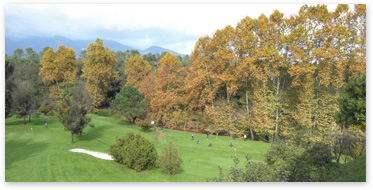 The Pitch and Putt area has 18 holes of pair 3 distributed in the 11 hectares that compose the land.


ACTIVITIES
From the beginning, we have organized tournaments with the purpose of making you enjoy yourself, learn more, and met new people.
We are so proud to have all of our sponsors and collaborators, so we give them thanks for their collaboration and support.
The Course in images
Bird's eye view