Facilities and Services
Padel's facilities and services are designed thinking in you, our customers and main focus.
Bellow we describe you the different kinds of services and facilities that we offer you.
PADDLE SCHOOL
Practicing a sport requires dedication and technique, that's the reason why we offer you the possibility of doing individual or group classes with our professional teachers.
To make your learning process as easy as possible, we have different level classes' ranges; initial, medium and high.
In case that you prefer group classes, each member of the group would have the same level as the others.
SHOP AND MATERIAL RENTAL
In the Paddle's social local you would find the Paddle shop with items made with the best materials and the newest advances in that sport. They always have guarantee for its quality.
There we also rent the material for that ones who are being introduced in the sport, in case that they need it for a specific day, or also to check an item before buying it.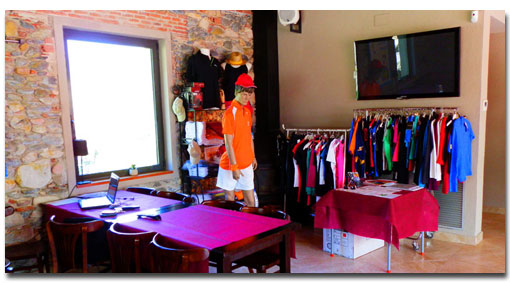 FACILITIES
After each game you can use our facilities which are made thinking in your relax.
We offer a Jacuzzi for 5-6 persons with warm water, and a dry Sauna for 6 persons.
The dressing rooms are totally equipped with showers, baths and lockers to keep your personal items secure.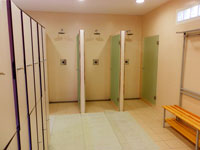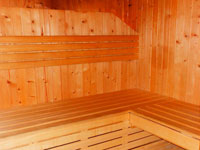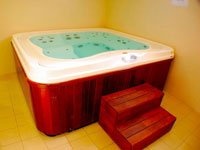 PADDLE SOCIAL LOCAL
The Paddle social local is a perfect place for having a cold and refreshing drink in summer or a warm one in winter. It is also good for doing aperitifs and gatherings inside the area or outside in its terrace.
It has a capacity for 40-50 people inside and the same amount outside. The terrace is equipped with tables, chairs and umbrellas. It is located in front of the Paddle courts number 1 and 2.